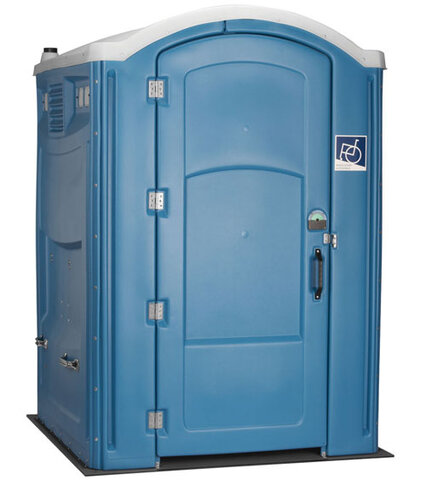 Liberty Wheelchair Accessible
Liberty, Wheelchair Accessible - Providing portable restrooms for those with physical challenges is a priority at Grand. All features in the Liberty including handrails, flush lever, paper holder and rotary latch are intentionally designed for assistance, safety and ease of use.
The Liberty is not only wheelchair accessible, but because of its spacious interior, can also be promoted as a family unit. This will give parents the opportunity to assist their children in necessary hygiene matters with plenty of space to move around.
These units are a great addition to any event requiring temporary facilities and can work as a stand-alone option or in conjunction with Grand's restroom trailers and line of portables.
Each Liberty will come fully stocked with paper products as well as sanitizer if the optional hand sanitizer dispenser is selected.