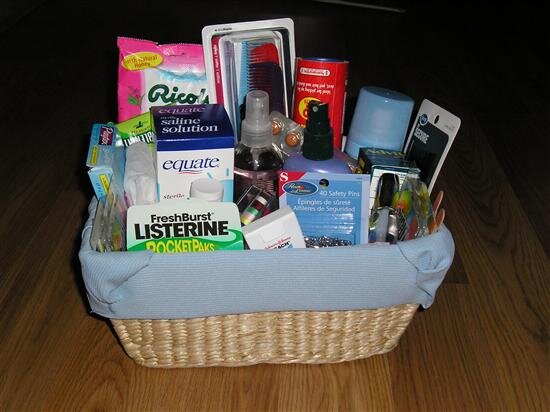 Grand Standard Amenities Package
Grand Standard Amenity Package
Amenity baskets not only provide the comforts of home, but add a touch of appreciation for your guests. With 3 different amenity options, you will be able to provide your guests with not just a restroom, but a comfortable and upscale experience. Grand's standard package includes:

Hand sanitizer, Mints, Kleenex Tissues, Bug Spray, Bandaids, Neosporin, Tooth Picks

Packages are fully customizable upon request.
Note: All rentals come fully stocked with hand soap, paper towels and toilet paper.
Package Comparison Chart
| | | | |
| --- | --- | --- | --- |
| Amenity | Standard | Specialty | Signature |
| Hand Sanitizer | Yes | Yes | Yes |
| Mints | Yes | Yes | Yes |
| Kleenex Tissues | Yes | Yes | Yes |
| Bug Spray | Yes | Yes | Yes |
| Bandaids | Yes | Yes | Yes |
| Neosporin | Yes | Yes | Yes |
| Tooth Picks | Yes | Yes | Yes |
| Headache Tabs | No | Yes | Yes |
| Static Guard Spray | No | Yes | Yes |
| Apparel Stain Remover | No | Yes | Yes |
| Lint Roller | No | Yes | Yes |
| Chocolates | No | No | Yes |
| Apparel Tape | No | No | Yes |
| Fresh Cut Flowers | No | No | Yes |
| Exterior Greenery | No | No | Yes |
| Fresh Hand Towels | No | No | Yes |