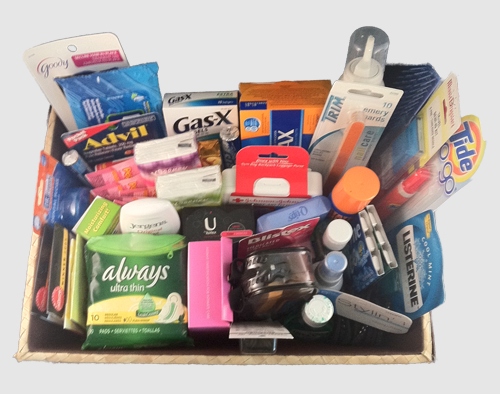 Grand Specialty Amenities Package

Grand Specialty Amenity Package
Experiencing the comfort of home is paramount to a positive restroom experience. Our aim is to go beyond the normal by offering conveniences not found in a typical restroom rental. Grand's specialty package includes:

Hand sanitizer, Mints, Kleenex Tissues, Bug Spray, Bandaids, Neosporin, Tooth Picks, Headache Tabs, Static Guard Spray, Apparel Stain Remover, Lint Roller

Packages are fully customizable upon request.
Note: All rentals come fully stocked with hand soap, paper towels and toilet paper.
Package Comparison Chart
| | | | |
| --- | --- | --- | --- |
| Amenity | Standard | Specialty | Signature |
| Hand Sanitizer | Yes | Yes | Yes |
| Mints | Yes | Yes | Yes |
| Kleenex Tissues | Yes | Yes | Yes |
| Bug Spray | Yes | Yes | Yes |
| Bandaids | Yes | Yes | Yes |
| Neosporin | Yes | Yes | Yes |
| Tooth Picks | Yes | Yes | Yes |
| Headache Tabs | No | Yes | Yes |
| Static Guard Spray | No | Yes | Yes |
| Apparel Stain Remover | No | Yes | Yes |
| Lint Roller | No | Yes | Yes |
| Chocolates | No | No | Yes |
| Apparel Tape | No | No | Yes |
| Fresh Cut Flowers | No | No | Yes |
| Exterior Greenery | No | No | Yes |
| Fresh Hand Towels | No | No | Yes |